UnderCurrents with Greg McVicar: Daily from 10:00am-Noon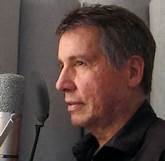 WE HAND-PICK MUSIC FOR YOU EVERY DAY, BLENDING IT WITH LOVING CARE.
UnderCurrents is a daily music mix heard around the USA and the world via Native Voice One: The Native American Radio Network.  We began as a service to enhance and extend the offerings of Native stations, of which there are dozens.  But the show has caught the ear of music lovers everywhere and is now heard on 170 stations, in Alaska, the Redwoods, The Southwest, Texas, The Deep South, Great Lakes, Plains and Rockies; from the big cities to cozy villages we're there…even in Guam and New Zealand!  UnderCurrents brings together music fans across borders, cultures and generations.
Host Gregg McVicar (Tlingit) is an award-winning radio producer with a deep background in all aspects of on-air life: journalism, documentaries, interviewing, field recording, digital editing & mixing, voiceover, live talk shows…and of course, music.  
Climate Connections: Daily at 6:10am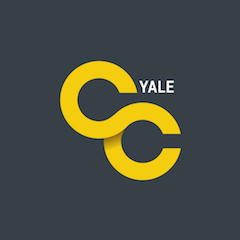 Climate Connections is a daily (M-F), 90-second radio series that aims to help listeners understand how climate change is already impacting our lives and what diverse people and organizations are doing to reduce the associated risks. The series "connects the dots" between climate change and energy, extreme weather, public health, food and water, jobs and the economy, national security, and the creative arts, among other themes.
Stories will include the voice of an individual affected by or helping to solve the problem: the voice of a farmer or rancher describing the impacts of the Great Plains drought on their livelihood; a homeowner describing the benefits of rooftop solar; or a scientist helping coastal communities adapt to rising sea levels. Consistent with the scientific evidence, these voices will help translate climate change from an abstract and seemingly distant problem into a concrete story about how it is affecting our lives here and now. The features will be professionally produced with studio-quality voicing, music, and story-relevant sound effects.
Alternative Radio: Mondays at 3:00pm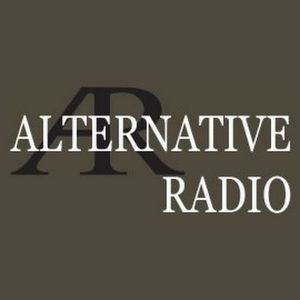 Alternative Radio, established in 1986, is an award-winning weekly one-hour public affairs program offered free to all public radio stations in the U.S., Canada, Europe and beyond. AR provides information, analyses and views that are frequently ignored or distorted in corporate media. Our program airs on over 185 radio stations. With headquarters based in Boulder, Colorado and with only three paid staff, AR airs on nearly 200 radio stations.
Call of the Wild with Milt Lee: Mondays at 4:00pm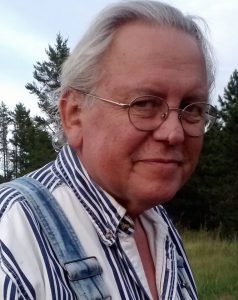 The Call of the Wild is a call to your heart. The call to the wild part of yourself that you want to express in the work that you do. Sometimes you can even make a living doing what you love. And sometimes you can't, but you still do it.
Programming is supported by the Minnesota Arts and Cultural Heritage Fund.
Celebrating the creative economy of Minnesota, especially northern Minnesota. Includes interviews with artists, builders, crafters, writers, musicians–those making a living through cultural activities, and other creative ways of living in Minnesota.
The producer is Milt Lee and the writer, Jamie Lee.
Geezer Rock: Tuesdays at 4:00pm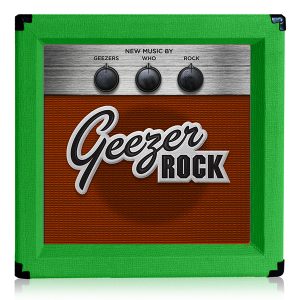 Geezer Rock brings you new music by geezers who rock!
Geezer Rock" is a weekly, one-hour radio program that plays new music by geezers who rock. For our purposes, that's anyone age 50+ (AARP eligible). On "Geezer Rock," it's the musicians who are the "oldies," not the songs! Yep, we play all-new songs by all of your favorite "touch of gray" rock stars from the '60s, '70s, and '80s who are still hitting the stages and putting out new albums of new rockin' tunes. These songs rock, and they deserve to be heard!
Traditional Herbs, Plants and Trees: Tuesdays at 6:00pm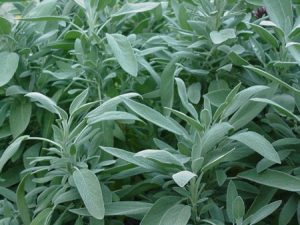 The Traditional Ojibwe Plants, Herbs and Teas program provides a guide to preparing herbs for use to heal natually.
The Traditional Ojibwe Plants, Herbs and Teas program provides a guide to preparing herbs for use to heal naturally. Shontel Michaud introduces to us a variety of topics including herbal preparations, exercise, hair care, skin care, gardening herbs, gathering native Minnesota plants and how this all relates to Native American culture. This program also offers Non-Native Minnesotans the opportunity to learn and incorporate some aspects of Ojibwe culture into their lives and community life.
Live from Jurma Kaukenen's Fur Peace Ranch: Wednesdays at 1:00pm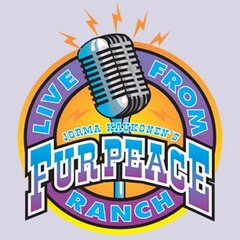 Host Jorma Kaukonen introduces each program's featured artist in a series of concerts recorded at the Fur Peace Ranch guitar camp. An eclectic blend of performances including blues, folk, Americana, rock, bluegrass, and jazz. Featured artists include Chris Smither, Happy Traum, Hot Tuna, It's a Beautiful Day, Roy Book Binder, New Riders of the Purple Sage, Ruthie Foster, Bob Margolin, and many more.
The Ojibwe Way of Life: Wednesdays at 3:00pm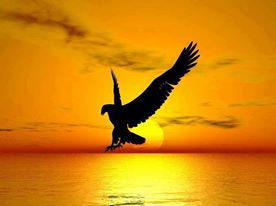 A look at the Ojibwe way of living in the wild off of what nature provides for us. This program brings the past to the future and includes stories that were passed from generation to generation of living the Ojibwe way of life. How to live and conduct one self in harmony with nature, taking only what is needed to live and leaving the rest for future generations. This program explores the culture of the Ojibwe people with
Host: Darryl Northbird.
Ojibwe Stories:
Gaganoonididaa Thursdays at 4:00pm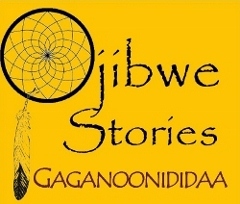 A program of Ojibwe culture, featuring native speakers telling stories told in both Ojibwe and English, and discussing the culture surrounding these stories.
Ojibwe Stories: Gaganoonididaa features native speakers from the Ojibwe communities in and surrounding northeastern Minnesota, many of whom are language instructors of Ojibwe at the University of Minnesota Duluth.
Ojibwe Stories: Gaganoonididaa is produced by KUMD and the Department of American Indian Studies at UMD, with funding provided in part by a Strategic Initiative Grant from the Chancellor's Office of UMD, by Eni–gikendaasoyang – the Center for Indigenous Knowledge and Language Revitalization at the UMD, and by The Minnesota Arts and Cultural Heritage Fund.
Minnesota Native News: Fridays at 7:20am

Each week Minnesota Native News looks at social, economic, cultural, health issues and more facing Minnesota's Native American communities. By informing and educating all Minnesotans about events, activities, and issues in Minnesota's Native American communities this program interweaves the Native American culture into the rest of the communities of the state.
By looking at what is happening today in Native American communities as well as looking back in time, Minnesota Native News will help to educate all Minnesotans about the culture that helped to shape our state, how the current issues are impacting the state today, and will help everyone to make informed decisions about the future.
Bioneers: Fridays at 1:00pm

This series features "the Bioneers" – social and scientific innovators with breakthrough solutions for people and planet. It's leading-edge – charismatic – provocative – hopeful – timely and timeless. These are ardent voices of brilliant visionaries with both feet on the ground. They span the arc of the human endeavor transforming today's crises into a future environment of hope. Produced by Bioneers, an internationally acclaimed nonprofit educational organization.
Learn more at www.bioneers.org.
Folk Alley: Fridays at 3:00pm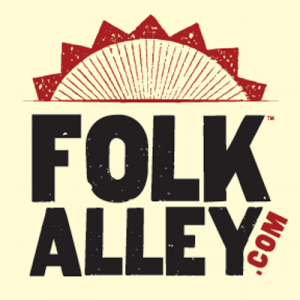 Folk Alley host Elena See collects the best in traditional and contemporary folk, Americana and roots music from the latest releases, classics, exclusive Folk Alley in-studio and live concert recordings. Two discreet hours each week.
www.folkalley.com
Voices from the Circle from NV1: Saturdays at 7:00am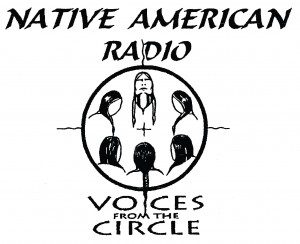 A weekly one-hour show that brings you traditional and contemporary Native music, entertainment, storytelling, poetry, and pow wow trail information and events, hosted by Jim DeNomie (Bad River Chippewa).
Minneculture: Saturdays at 11:00am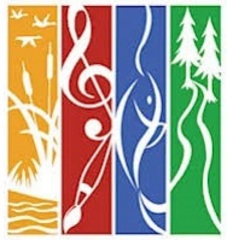 Stories, documentaries and music about Minnesota's rich heritage of arts, culture and history. All audio airs on KFAI, SoundCloud, Ampers.org, PRX and KFAI's MinneCulture page on Facebook. MinneCulture is made possible by a grant from the Minnesota Arts & Cultural Heritage Fund.
Minnesota Homebrew: Saturdays at 1:00pm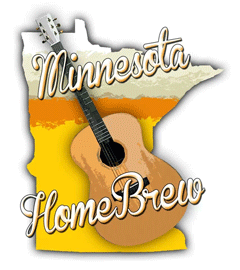 Host, Carl Unbehaun, presents a cavalcade of songs by Minnesota songwriters along with his musical musings! Minnesota Homebrew plays everything from Bob Dylan to Bob Muscovitz. We aspire to provide a musical venue for Minnesota artists who haven't yet hit the big time, so go to our Facebook page to learn how to submit your original songs.
Coz without songwriters, there'd be no music!
Philosophy Talk: Saturdays at 7:00pm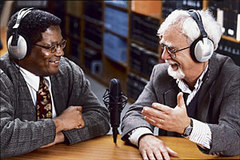 Philosophy on the radio? You've got to be kidding? Well, sometimes we do (kid, that is). Mostly we look at today's important ideas with an eye to thinking them through.
Philosophy Talk is a weekly, one-hour radio series. The hosts' down-to-earth and no-nonsense approach brings the richness of philosophic thought to everyday subjects. Topics are lofty (Truth, Beauty, Justice), arresting (Terrorism, Intelligent Design, Suicide), and engaging (Baseball, Love, Happiness).
This is not a lecture or a college course; it's philosophy in action!
Philosophy Talk is a fun opportunity to explore issues of importance to your audience in a thoughtful, friendly fashion, where thinking is encouraged.
Stuck in the Psychedelic Era: Saturdays at 9:00pm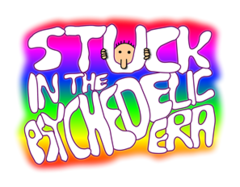 Stuck in the Psychedelic Era with the Hermit is a weekly two hour radio show featuring music from roughly the years 1964-70.
Stuck in the Psychedelic Era is rooted in the music created by self-contained American bands of the late 1960s (and their British inspirations), yet is constantly expanding beyond those roots to create an eclectic blend of music unlike anything else in modern radio.
Much of the music is taken directly from vintage vinyl, scratches and all. The rest comes from Compact Disc compilations and re-issues of original albums, all taken from the Hermit's personal collection.
Invoking the original underground radio format of the late 1960s the style is clean and direct, with no jingles, stingers or pre-recorded promos to clutter up the mix. Commentary is centered on the music itself: artist histories, contextual information, anecdotes, personal memories and occasional forays into how the music of the psychedelic era relates to today's world, with additional track by track commentary (including technical details such as release year, original label and songwriting info) available on a separate blog page, updated weekly. (thehermitrambles.blogspot.com)
Rock School: Sundays at 3:00pm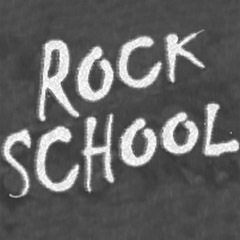 Rock School is an insightful and energetic showcase of the music, history and culture of rock-n-roll.
Featuring a variety of bands, singers and musicians from the 60's, 70's, and 80's, Rock School travels back to a time when the music was pure and teaches some not-so-pure things about the rock you grew up with.
Hosted by Dr. Joe Burns and Chad P.
WoodSongs: Sundays at 7:00pm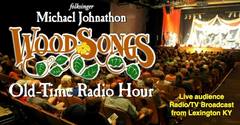 Folksinger Michael Johnathon's WoodSongs Old Time Radio Hour is a hour long, weekly live-audience, Americana format show that presents the best grassroots and acoustic music to our global audience. WoodSongs tapes every Monday night at the Lyric Theater in Lexington, KY. Over the years amazing artists have graced our stage like Brandi Carlile, Judy Collins, Neko Case, Jacob Dylan, Norah Jones, Peter Yarrow, and more. The live performance and conversation with the artists are used to encourage the audience to be involved in art, music and their hometown.