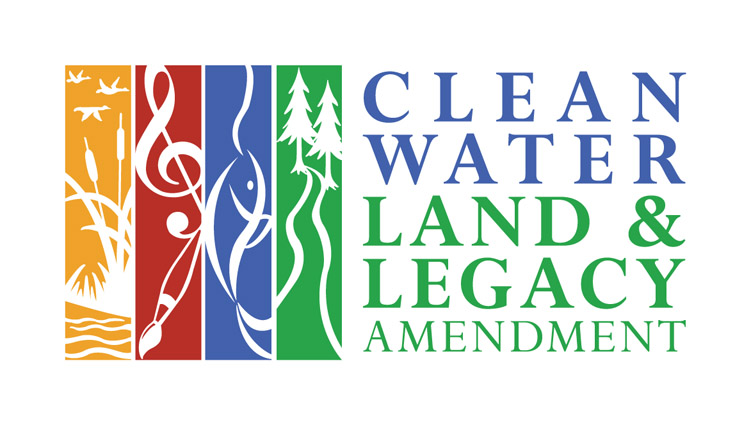 In November 2008, Minnesotans passed the Clean Water, Land, and Legacy Amendment to the Minnesota Constitution.
As a result, over the next twenty-five years, 3/8 of one percent of the state's sales tax will be dedicated as follows:
33 percent to a clean water fund,
33 percent to an outdoor heritage fund,
14.25 percent to a parks and trails fund, and
19.75 percent to an Arts and Cultural Heritage Fund
Proceeds from the Arts and Cultural Heritage Fund  "may be spent only on arts, arts education and arts access and to preserve Minnesota's history and cultural heritage."
The Arts and Cultural Heritage Fund receives 19.75 percent of the sales tax revenue resulting from the Legacy amendment to support arts, arts education and arts access, and to preserve Minnesota's history and cultural heritage.  Based on current sales tax revenue, Minnesotans will invest more than $1.2 billion in arts and cultural heritage fund projects and programs over the 25 year life of the tax.
The following projects are fully funded by the Minnesota Arts and Cultural Heritage Fund.
---
Minnesota Arts and Cultural Heritage Funded Projects for 2018-2019
---
Cruisin' The Minnesota Blues with Mr. Jack
Wednesdays at 4:00pm and Re-Airs on Sundays at 6:00pm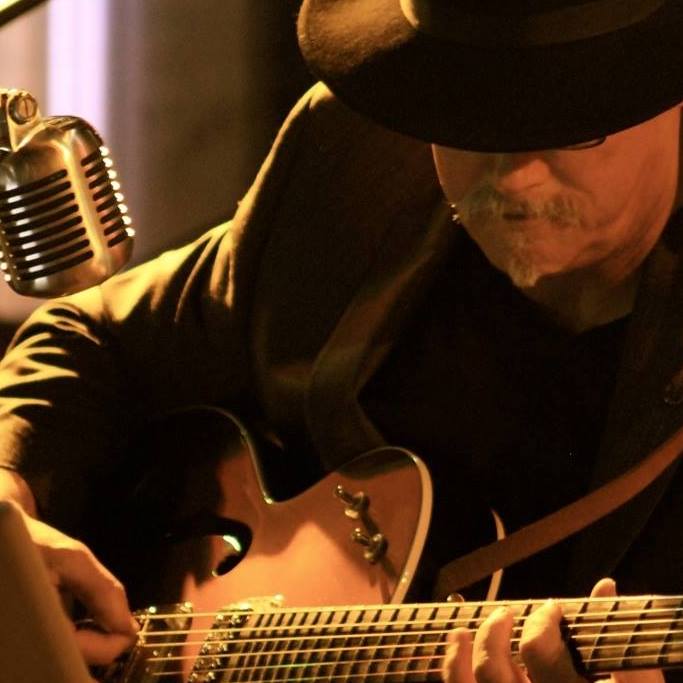 This series of programs covers The Blues genre in its entirety, starting with music from the early 20th century through today. Host, Mr. Jack has been studying the history of blues for well over 30 years and has a large collection of Blues Music that he will be sharing with listeners as he adds some interesting historical facts behind the music, the artists and the songs. This Project focuses on Blues in Minnesota. Mr. Jack takes you on a journey- a virtual audio "road trip" to the many facets of the Blues Genre, including regional differences, history and where it is today. This is a great mix of music and education which any music enthusiast would enjoy.
---
Tamarac Tales with Ranger Kelly
Airs Tuesdays and Thursdays at 7:30pm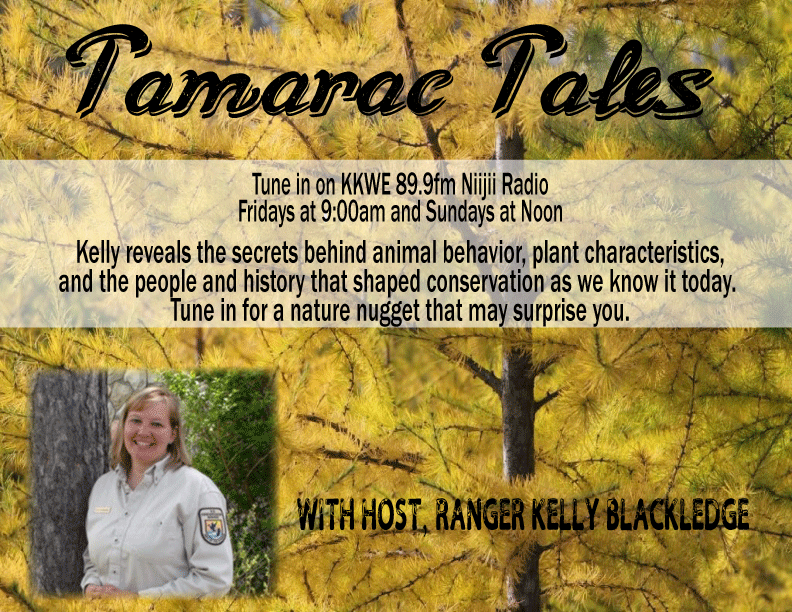 Kelly reveals the secrets behind animal behavior, plant characteristics, and the people and history that shaped conservation as we know it today.
Tune in for a nature nugget that may surprise you.
---
Mawadising: The Visiting Place
Airs Thursdays at 6:00pm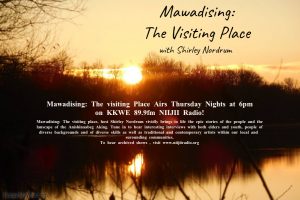 Mawadising: The visiting place, host Shirley Nordrum vividly brings to life the epic stories of the people and the landscape of the Anishinaabeg Aking. Tune in to hear interesting interviews with both elders and youth, people of diverse backgrounds and diverse skills as well as traditional and contemporary artists within our local and surrounding communities.
---
Niijii Radio's Minnesota Mixdown Music Series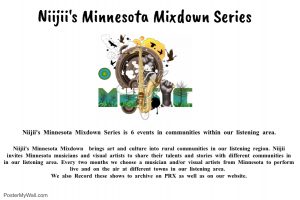 Niijii's Minnesota Mixdown Series brings art and culture into rural communities into our listening region. Niijii invites Minnesota musicians and visual artists to share their talents and stories with different communities in our listening area. Every two months choose musician and/or visual artist from Minnesota to perform live and on the air at different towns in the listening area.
---