Interim Executive Director of WELRP and General Manager, KKWE 89.9fm Niijii Broadcasting
The general manager of KKWE Niijii Radio is Margaret (aka Maggie) Rousu.  She  joined the team in April of 2012 as a volunteer to assist with development.  After a short time she was hired to assist with administration of the daily operations and was advanced to general manager in 2013.  Maggie may be reached at the White Earth Land Recovery office at 218-375-2600, Niijii Radio's office at 218-375-2012 or by email to:  rousu20@gmail.com.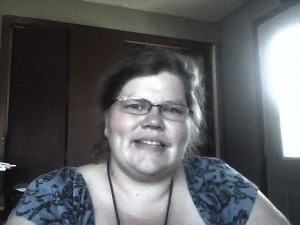 Margaret Rousu (aka Maggie)
Assistant Station Manger and Program Director
Faith started volunteering at Niijii events in July 2015, she then became the Project Coordinator later that year. Faith assist  the general manager with daily operations of the radio station and coordinates events and people to complete station projects. As of April 2019, Faith is now the Program Manager. If you would like more info on Program Manager contact Faith at 218-375-2012 or starfire_79@outlook.com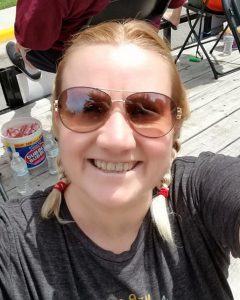 Faith Ahlgreen
Volunteer Coordinator/Assistant Legacy Coordinator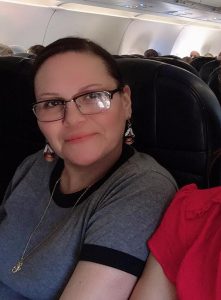 Char Ellis
Char Ellis has volunteered for Niijii Radio and came on as Assistant Legacy Coordinator in the summer of 2018. Char coordinates with our volunteers and assist with our Legacy prgrams. To contact Char charellis40@gmail.com
Niijii Radi0-WELRP Project Coordinator
Grace Roberts has volunteered for Niijii Radio since the first airing in 2011, doing everything from On-Air Personality, live broadcasts, board operating and helping with Community Events. Grace also assists with Legacy projects by recording interviews and editing audio. If you would like more information about volunteering for Niijii Radio events, contact Grace at 218-375-2600 or waawaate.ikwe@gmail.com
Grace Roberts "Waawaate"
Producer
Jacob Woody has been an on air DJ and Volunteer for Niijii Radio and became our in house producer in January 2018. Jacob produced our legacy programs. To contact Jacob jacob.woody97@gmail.com
Jacob Woody